DOMESTIC
HOMELESSNESS
On a single winter night in 2016, approximately 550,000 people were experiencing homelessness in the United States— meaning they were sleeping outside or in an emergency shelter or transitional housing program.
An unprecedented 65.3 million people around the world have been forced from home! This does not count the domestic homeless problem that we have in the United States. Recent statistics reaffirm that the need for shelter for millions all over is a problem worth solving.
HOMELESSNESS
DOES NOT
DISCRIMINATE

This epidemic of homelessness does not discriminate. Individuals living on the streets of America come from any demographic regardless of economic status, education, race, or age. Although programs have been released and emergency calls-of-action have been announced repeatedly, the numbers continue to escalate.
SOMETIMES IT IS
JUST BAD LUCK
Rampant homelessness ensues, and local communities are left to deal with the on-the-ground consequences.
The reports put out by organizations monitoring homelessness do not take into account the millions of individuals who are 'couch surfing' and leaving many at risk of being displaced. What does one do when faced with unemployment, overburdened housing cost, and no family to turn to?
Traditional homeless shelters have proven to be extensively insufficient, ineffective, and often times inhumane. With no other alternatives, a substantial population continues to go unsheltered and are defined as criminals by a growing number of anti-camping ordinances that make it illegal to exist in public spaces. Our police departments are left with an expensive, losing battle where they may succeed in evicting people from a specific site, only to watch them move on to the next space that they will inevitably be banned from.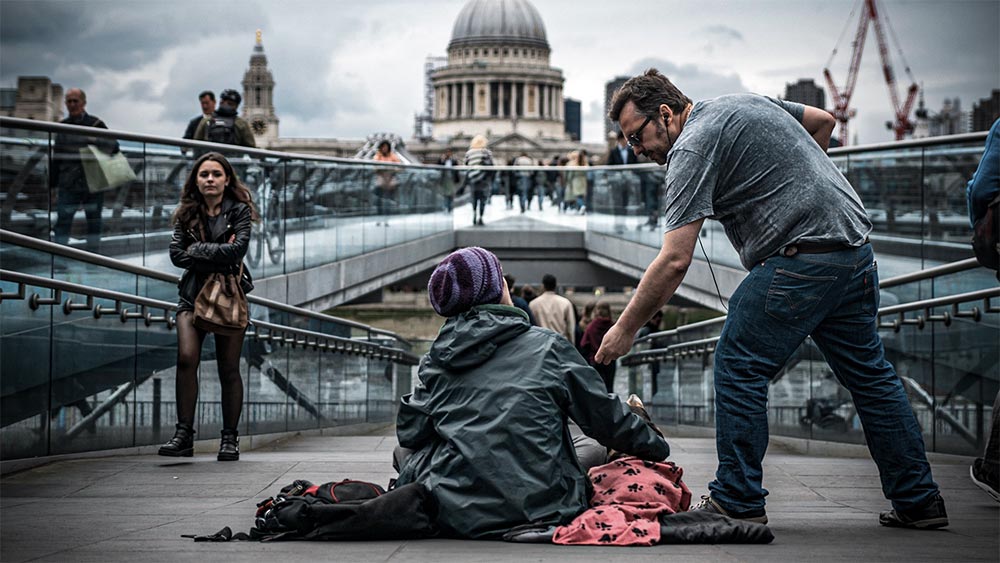 As this perpetual cycle of N.I.M.B.Y'ism (Not-In-My-Back-Yard) continues to escalate, the demand for practical and productive solutions can no longer be ignored and must be implemented immediately. Our most populated cities throughout the country continue to see increases in each of the last two years.