We would like to present our revolutionary new project, Domum Populi. Our modular housing units are designed to help people no matter their need or desire.
Built from lightweight, yet durable materials, the modular housing units can be deployed rapidly in any climate from hot deserts in excess of 105°F (40°C) to freezing cold areas as low as -40°F (-40°C), all with the same energy efficient unit (PASSIVE HOME).
The modular housing units constructed using our technology are lightweight, durable, odorless, resistant to devastating weather, fire, chemicals, corrosion, mold and bacteria, easy and inexpensive to maintain, incredibly well insulated (thermal and acoustic), environment friendly and deployable worldwide in any electrical zones from 110V to 240V with a life expectancy of over 50 years. Goldshield antiseptic technology application and/or bullet resistant applications are available upon request.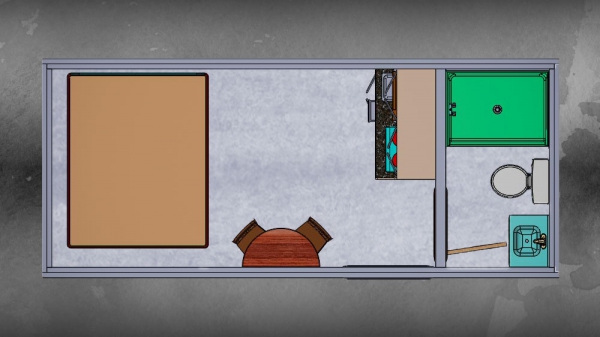 Safety and Security for 2 people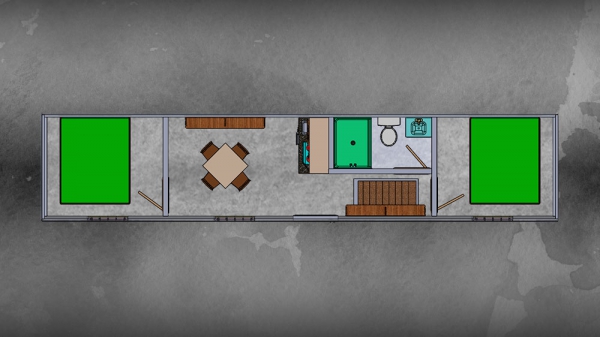 Hope IV
Safety and Security for a group of 4 people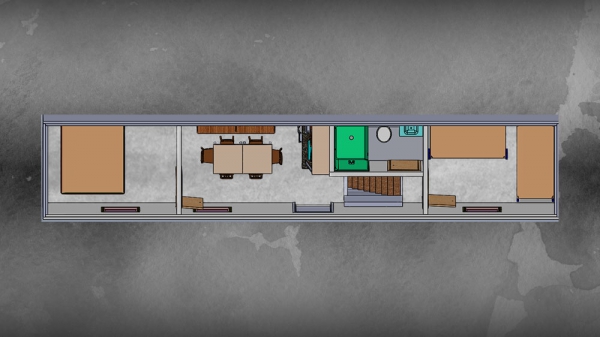 Hope VI
Safety and Security for a family up to 6 people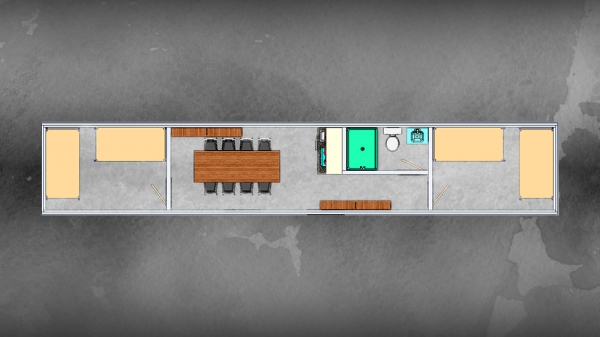 Hope VIII
Safety and Security for a family up to 8 people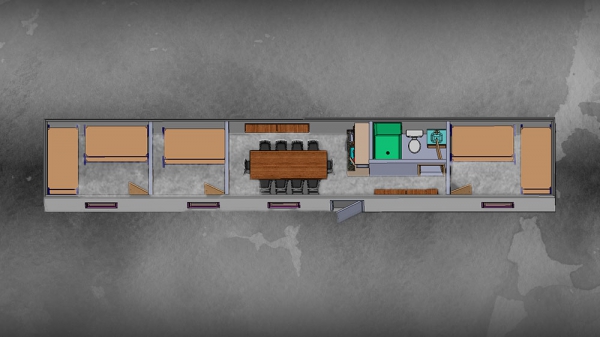 Hope X
Safety and Security for 10 people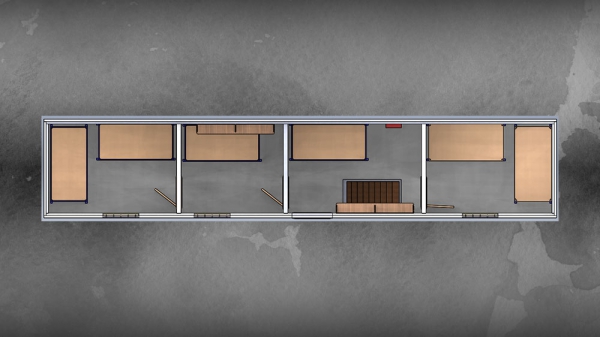 Hope XII
Safety and Security for up to 12 people
Our revolutionary product breaks the standard way of thinking about construction and used materials. It creates a brand new segment in the modular housing construction industry.
Domum Populi has developed a modular housing shelter system that is safe, efficient & exceeds the individual's needs. Our panels combine all properties and advantages of composite and polyurethane foam and merge structural as well as insulation properties into one. No other materials come even close to our panels' properties and uses.
Through the use of patented construction panels, our modular housing units can maintain ambient room temperature of 70°F (21°C) while exterior temperatures could range from -40°F (-40°C) to 105°F (40°C). These turn-key modular housing units are setting new industry standards for comfort, convenience, security and safety. Fully furnished with heating, air conditioning, plumbing and electric these shelters are more like "Home Sweet Home".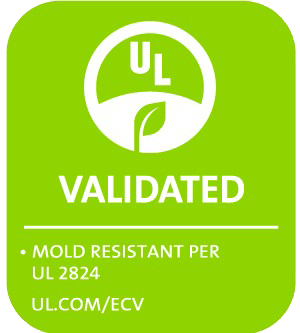 UL Microbial Resistance Claim Validation
A testing protocol has been established to determine how susceptible or resistant a product may be to mold growth. Based on ASTM Standard D 6329, this test is designed specifically to address indoor air quality (IAQ) issues.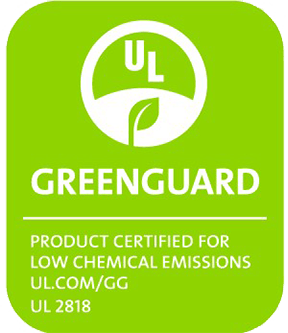 GREENGUARD
Simply put, GREENGUARD Certification ensures that a product meets some of the world's most rigorous and comprehensive standards for low emissions of volatile organic compounds (VOCs) into indoor air.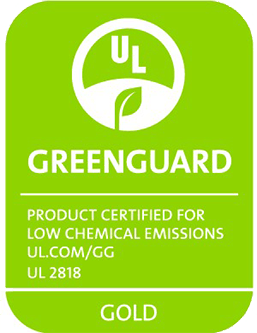 GREENGUARD GOLD
In addition to limiting the emissions of more than 360 different VOCs and other chemical emissions, GREENGUARD Gold Certified products must also comply with requirements of the State of California's Department of Public Health "Standard Method for the Testing and Evaluation of Volatile Organic Chemical Emissions from Indoor Sources Using Environmental Chambers, Version 1.1 (2010)" (also known as California Section 01350) for testing chemical emissions from building products used in schools and other environments. GREENGUARD Gold Certified products can be used to earn valuable credits in the CHPS Best Practices Manual for K-12 schools, the US Green Building Council's LEED® Green Building Rating Systems, the Green Guide for Healthcare, the NAHB Green Building Guidelines, Green Globes, Regreen and many other building codes, standards and specifications.